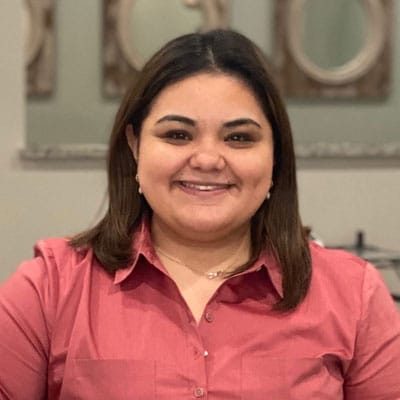 Chiropractor
Erica Tovar-Beavers D.C.
Dr. Erica A Tovar-Beavers is a native of South Texas, born and raised in Raymondville, TX.  As a Raymondville High School graduate, Dr. Tovar-Beavers was an active member of her community.  This is how she knew she wanted to serve her community in the greatest way, as a healthcare professional.  In 2007, she attended St. Edwards University and received a Bachelor of Arts with an emphasis in Kinesiology.
Dr. Erica A Tovar-Beavers continued her education and graduated with a Doctorate of Chiropractic in 2013 from Parker University in Dallas, TX. 
Upon her return home to South Texas, Erica knew this was where she wanted to provide quality care to the community by applying her knowledge of chiropractic manipulative therapy, therapeutic exercises, rehabilitation, and manual therapy. Dr. Tovar-Beavers is passionate about patient care.  Erica's favorite part of chiropractic is watching people change, not only physically but in all aspects of their lives. In her free time, she enjoys living near the beach and spending time with her husband, Eugene, and boxer dog, Dallas. 
OFFICE HOURS
---
Monday
10:00am - 1:00pm
3:00pm - 7:00pm
---
Tuesday
10:00am - 1:00pm
3:00pm - 7:00pm
---
Wednesday
10:00am - 1:00pm
3:00pm - 7:00pm
---
Thursday
10:00am - 1:00pm
3:00pm - 7:00pm
---
Friday
10:00am - 1:00pm
3:00pm - 7:00pm
---
Saturday
Closed